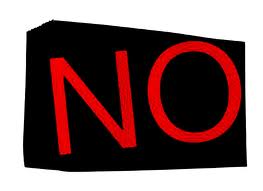 One of my otherwise favorite literary bloggers, has declared that when one goes about making blog posts, one should:
Keep It Short. One of the most important tips about blogging is to keep your posts relatively short—no more than 500 words. Blog readers are always in a hurry, and they just won't stick around to read a long post … Don't do this.
I would perhaps find this useful were I involved with one of the many political blogs—which, let's face it, mob the electronic ether—although that may be what is  wrong with politics? Too much boiled-down commentary into byte-size bites that because of their very brevity miss virtual landscapes of nuance? (No pun intended with that "virtual," there.)
Be that as it may, while I certainly am a political animal of the most monstrous species some might say, run-of-the-mill politics is not what we're about here. No, we are a book magazine, a literary magazine, and while we are setting about in a fresh spirit of "making it new" we are simultaneously carrying on in the long tradition of The Bloomsbury Review—in other words, we know our readers to have a patient intelligence and that they are interested in seeing how our writers delve into a book or topic and with fine brushes delineate content, significance, context, substance, and hue.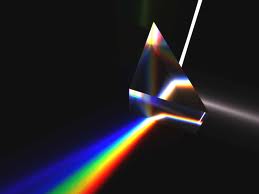 We have not been, nor will we be here in this ethersphere or in the pages of The Bloomsbury Review, brief for the sake being brief, or brief for those who have a short-attention-span, or brief for those who are "in too much of a hurry" to slow down, stop, ponder some, and rearrange their perceptions, if need be. Our writers cherish words, sentences, and paragraphs and like to hold them up to the light to see how they reflect, refract, shine, gleam, or shimmer—and they like to share their discoveries with others.
By this paragraph, I have probably lost those readers anyway—but for the good folk who are still with me, I'm happy to announce (and I'm sure many of you are relieved to read) that soon, very soon, mine will not be the sole voice you will find here. And those who will appear have been chosen for their brains, hearts, and courage—as well as their ability to sing like Seraphim.
This is a blog, yes, and a very small part of what we are doing to "Make it New," here at TBR. And while we may be seen to have trotted along a tiny bit behind the curve, we're on our way. In the process however, we will not be abandoning all that The Bloomsbury Review has stood for over the past now 34 years.
Of the first phase of our journey, the print phase, Mark Twain sent a letter to the celebration of the opening of the Gutenberg Museum, and said it best:
The world concedes without hesitation or dispute that Gutenberg's invention is incomparably the mightiest event that has ever happened in profane history. It created a new and wonderful earth, and along with it a new hell. It has added new details, new developments and new marvels to both in every year during five centuries.

It found Truth walking, and gave it a pair of wings; it found Falsehood trotting, and gave it two pair. It found Science hiding in corners and hunted; it has given it the freedom of the land, the seas and the skies, and made it the world's welcome quest. It found the arts and occupations few, it multiplies them every year. It found the inventor shunned and despised, it has made him great and given him the globe for his estate. It found religion a master and an oppression, it has made it man's friend and benefactor. It found War comparatively cheap but inefficient, it has made it dear but competent. It has set peoples free, and other peoples it has enslaved; it is the father and protector of human liberty, and it has made despotisms possible where they were not possible before.

Whatever the world is, today, good and bad together, that is what Gutenberg's invention has made it: for from that source it has all come. But he has our homage; for what he said to the reproaching angel in his dream has come true, and the evil wrought through his mighty invention is immeasurably outbalanced by the good it has brought to the race of men.
Now we move forward to another phase—just as revolutionary. And as James Panero recently said in "The Culture of the Copy,"
The rise of the Internet will no more destroy literature than did the invention of the printing press. On the contrary, the Internet's new copy culture will almost certainly increase literacy and the spread of democratic ideals, furthering the legacy of the printing press. … An argument can be made, and so I will make it here, that the invention of the Internet is the under-recognized revolution of our time.
The Bloomsbury Review will be what it will be in our future—but we will likely not be brief. I hope you are as excited as we are.