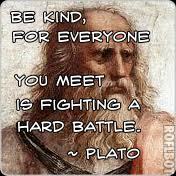 Nadir and pinnacle, here we are—Janus-like—looking behind and looking ahead. The quote is attributed to Plato, though apparently there's some question about it and we'll probably never know, but he's certainly a good enough icon on which to hang the wisdom of such a comment. For TBR the past year has been a tad rocky, as the few kind followers of this Blog well know—but we survived it. And an awful lot of good has come from our travails and we've tucked a lot of learning from our experiences into our tote along the way—as the journey is always what it's about.
We have readers, friends, fans, writers, reviewers, and subscribers from all around the world—from Daysun in Los Angeles to Kathleen in Denver, from Pavlos in Greece to Maryam in Iran. All of these wonderful lives connected to ours are riches we treasure. Plutarch in his famous essay "On Peace of Mind" tells the story of one Antipater of Tarsus, apparently a very wealthy man, who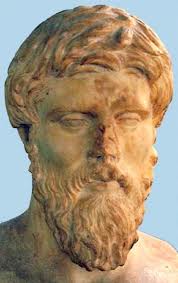 before his death was reckoning up his pieces of good fortune, and he did not omit even the memory of the delightful voyage he had taken from Cilicia to Athens. So we too should not overlook common pleasures but take account even of them, be glad that we live and are well and see the sun, that there is no war going on or civil strife, that the earth is open to the farmer's tilling and that whoever wills may fearlessly sail the sea, that we are free to speak and act or be silent and idle. We shall get more contentment from the possession of these blessings, if we imagine ourselves without them and remind ourselves often how people who are ill long for health, and people at war for peace, and an unknown stranger in a great city for names and friends, and how miserable it is to be deprived of what we once had. Then all these good things will not seem great and precious to us only when they are gone and nothing while we have them. For absence of a thing does not actually add anything to its value.
I look back at the books I've read over the past year and know what solace, and knowledge, and direction they've given me; and it's with impatient, excited anticipation that I look forward to the upcoming chapters that will unfold in my mind and make a difference in my life. "Books are the quietest and most constant of friends; they are the most accessible and wisest of counselors, and the most patient of teachers." —Charles William Eliot
And as long as we're speaking of books and journeys, we can't leave out Emily Dickinson: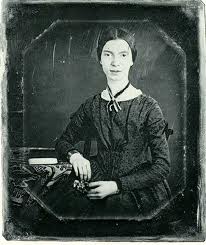 There is no Frigate like a Book
To take us Lands away
Nor any Coursers like a Page
Of prancing Poetry—
This Traverse may the poorest take
Without oppress of Toll—
How frugal is the Chariot
That bears the Human Soul –
A million golden, shining "Thanks" to all of you who have been with The Bloomsbury Review from the beginning—and the same to all of you who have recently joined us on our expeditions into the written word. The generosity of your companionship in the past—and your patient friendship as we caravan our way into the future makes any difficulties we have encountered, or will encounter, nothing more daunting than a mote of dust. As W.H. Auden so humanly said in "As I Walked Out One Evening," "You shall love your crooked neighbor/With your crooked heart." And that's the best any of us can do. We wish you a Happy New Year.