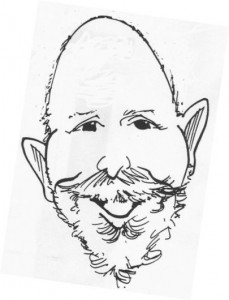 You would be too, if you were surrounded by editors as talented as those who surround me! It's intimidating. But I am a half-way decent writer—and a damned good volunteer. I am determined to make this New Year a more active one as far as this blog goes, and I'm inviting your comments, ideas, and suggestions—as well as submissions (which, forewarned, means the same editorial scrutiny that makes me whine and bleed).
There's a whole helluva lot in the hopper for The Bloomsbury Review, and there are multiple Universes in a plethora of Dimensions going on in publishing as well—which I intend to share with you and invite you to suffer under my deficit-witted opinions, because—why not?
Most of you don't know me from Adam (or Steve, for that matter)—and wisely probably don't care.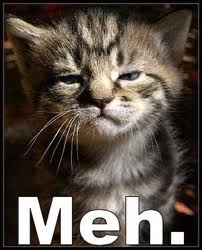 Some background ought to be provided I suppose, to give me a little gravitas—if it doesn't matter, and it doesn't–you can skip the next few paragraphs. I began my book career by owning one bookstore, then a second. When shopping malls, like enormous nefarious flying saucers began descending all over the land, anchored at one end by B.Dalton and at the other by Walden Bookstores, and beaming their deep-pocket death-rays on the independent bookseller, I "booked" it outa here (remember that phrase?), disobeyed Horace Greeley and headed East to get into publishing.
I started with Running Press in Philadelphia (which was tiny and un-conglomerated then and housed in a decrepit series of freezing dilapidated offices over a used encyclopedia store). Moved to Westminster/John Knox Press after I got tired of picking lead paint ceiling chips out of my coffee cup, moved to Oxford University Press (US) in New York, Amtracking daily from Philadelphia with Becky Sinkler, the best-ever editor of The New York Times Book Review–from there to The Pilgrim Press, on to the University of Illinois Press as assistant press director, on to being associate press director at Georgetown University Press in Washington, DC. Then, seduced by greed (albeit forewarned!), I took a position at a well-known Press that had/has the reputation of being an employee revolving door. It also had/has, ironically, the reputation of publishing what one would call books with a "humanitarian" bent. I was let go the day after I returned from my younger brother's funeral. Oh, and I've had a few things published along the way. Some in respectable places.
Welcome back. See, I told you it doesn't matter. Anyway, Fate kindly delivered me back into the arms of The Bloomsbury Review where, long-distance, I had been writing book reviews since 1983—and for the last six years or so, I have been a happy book-besotted volunteer. I love this magazine.

Let me repeat that: I. LOVE. This. Magazine. Just grabbing less than a handful of past issues, I see an interview with Barry Lopez, and one with Terry McMillan, an interview with Edward Abbey, a conversation with Nicole Hollander, another interview—this time with J.P. Donleavy, and yet another with Raymond Carver. Reviews of books on murals, psychology, art, photography, poets, adoption, Route 66, sex, drugs, and rock and roll. There are reviews of good first novels by authors who went on to fame, and there are reviews of good novels by authors who seem to have disappeared, completely. There are poems by Wendy Bishop, Tony Moffeit, Steven White, Martín Espada, Thomas R. Smith, Michael Hogan, Jim Barnes, and a poem by Antonio Marimón, translated by Gregory McNamee. So what's not to love?
Be all that as it may, and nevertheless and notwithstanding, and in spite of my bloated sentences betraying the fact that I've obviously read entirely too much Henry James, I'm determined to offer up opinions about what's going on in our literary landscape, as I've traversed most of it clumping along in one pair of pumps or another (DISCLAIMER: My Rambling Rhetoric© in no way reflects the opinion of anyone connected, however closely or loosely with The Bloomsbury Review or any other related entangled entity, be it sovereign or subordinate), whether you like it or not.
I'll keep you updated on our "Make it New" project. We'll do polls. I'll complain and grouse. I'll prod and praise. Let's have fun. Squabbling is allowed—within the bounds of decency of course, and as long as you don't frighten the horses—in the newly installed Disqus (pronounced "discuss") comments below, or by registering here otherwise. Friend, Like, or Follow Us on Twitter (@BloomsReviews) or on our Facebook page if'n you've a mind to.
This won't be easy for me, as I'm a perfectionist surrounded by perfectionists. But it won't work at all without you. So let us begin…