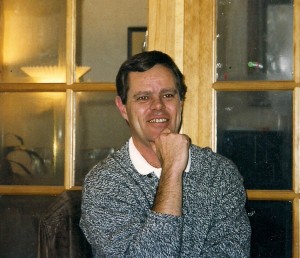 Ezra Pound's famous charge, to "Make it New," changed literary history. "Pound's aspirations for literature were grand. He believed that bad writing destroyed civilizations and that good writing could save them … he thought that literature could enhance the appreciation of life for everyone," as Louise Menand noted in a 2008 review of Peter Gay's Modernism.
Menand goes on to say: Pound's "attention and interventions helped the writers of his era and sped their careers. He edited them, reviewed them, got them published in magazines he was associated with, and included them in anthologies he compiled; he introduced them to editors, to publishers, and to patrons; he gave them the benefit of his time, [and] his learning." In this way, Pound is much like Tom Auer (pictured above), the founder of The Bloomsbury Review.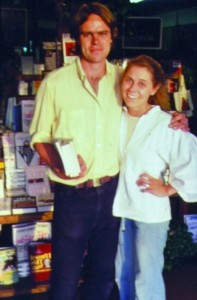 Tom is no longer with us, sadly, but his dream still is. His sister, Marilyn, and a mighty fistful of dedicated volunteers passionately believe in that dream—and if Tom were here, there is no question but that he would urge us to do exactly as we intend to do: Make it New.
The past year has been an annus horribilis in many ways, including lack of advertising support from publishers—in spite of our 33-year history of promoting excellent books that other review media have ignored or overlooked, and in spite of publishers' regular use of our excellent writers' reviews as blurbs to promote their books. Our duty to those books and the authors of those books remains unchanged, unshakable, and clear, however, and we intend to find a way for those deserving books and authors to receive their due attention. Economic realities in book publishing are what they are in these times. We are a creative crew and we will find a way.
In a tribute to The Bloomsbury Review and on the occasion of a recent anniversary, Pat Schroeder, then President and CEO of the Association of American Publishers said,
The Bloomsbury Review is cause for celebration by anyone who cares about books and literature. At a time when newspapers and magazines across the country are cutting back on their book review pages, The Bloomsbury Review has become a national treasure.
We are determined to continue to live up to that praise, and you can help. Your generosity will allow us to get out the next print issue, which is on the boards, and will help to take The Bloomsbury Review into the future as well. We will Make it New by also taking the magazine online, and restructuring and reshaping TBR into a new way of being—not only for the sake of TBR but also for those new books and writers who are waiting in the wings needing a champion.
We wish we didn't have to ask. The viral e-mail campaign has kept various wolves from the door—and we are grateful beyond words for that support—but there is another pack of wolves just down the hall. We have reviews to publish and books and authors to serve.
In the meantime, we are diligently working to reconfigure TBR into a 21st-century entity while remaining true to our mission and purpose. We have plans to make our current offerings more readily available. We have a remarkable 33 years of unique literary treasures found nowhere else—including in-depth interviews with people as diverse as the Dalai Lama and Barry Moser, and with authors such as Margaret Atwood, Orhan Pamuk, Leon Uris, Carolyn Forché, J.P. Donleavy, Linda Hogan, Sherman Alexie, Harlan Ellison, Philip Levine, Jane Hirschfield, Jimmy Santiago Baca, Gary Snyder, Thomas McGuane, Louise Erdrich, Ted Kooser, Maxine Hong Kingston, Barry Lopez, and hundreds more—all of which we intend to make more easily accessible online.
We'll be sharing those steps with you here as we move forward with our resolutely ambitious plans. And we are working on creating new fiscal ways to survive so we don't have to come to you again and again for your help and support. But we need you now—more than ever—to keep alive this singular dream that is The Bloomsbury Review.
Please, contribute what you can—either through the Paypal link at the bottom of the page, by calling us at 1-800-783-3338, or via mail to: The Bloomsbury Review, 1553 Platte Street–Suite 206, Denver, CO 80202. We know there are many, many worthy places to give your charitable donations, and places that can give you a tax deduction (which we can't offer as yet—that's another change we are working on), but The Bloomsbury Review is a one-of-a-kind magazine "Celebrating and Serving Literature" as no other entity does.
As the First Lady recently said,
We believe strongly that the arts aren't somehow an "extra" part of our national life, but instead we feel that the arts are at the heart of our national life. It is through our music, our literature, our art, drama and dance that we tell the story of our past and we express our hopes for the future. Our artists challenge our assumptions in ways that many cannot and do not. They expand our understandings, and push us to view our world in new and very unexpected ways. It's through this constant exchange—this process of taking and giving, this process of borrowing and creating—that we learn from each other and we inspire each other.
We hope you will see the existence and the future of The Bloomsbury Review as we do: as something essential, necessary, and at the heart of our cultural life. For Tom's dream and ours, for our past and our future, for writers past, present, and for those waiting to be heard from—we hope you can help and we hope you will join us as we move ahead and inspire each other.
(And if you should care to make a contribution as a gift in someone else's name—contact us and we will see that they receive a special Thank You notice from us telling them of your generosity.)