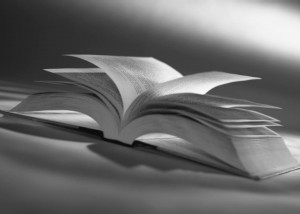 Friends, followers, and fans of The Bloomsbury Review are aware of, and have been inspired to act on our current email viral fund-raising effort. We are encouraged by the early response, and grateful beyond measure to those who have responded—not only with their donations, but by enthusiastically spreading the word to their friends, fellow bibliophiles, and to like-minded organizations beyond as well.
To say that Blooms is an act of love for everyone involved is an understatement as large as the mountain ranges we can see out of our office window. It began as a simple idea over 30 years ago: To review those eminently worthwhile books overlooked by other review media. "Profit" has never been a motivating factor. It's a magazine founded and sustained by people who love discovering new books off the beaten path, and who love the authors and poets who struggle with their art and craft to bring us something different, new, and fresh beyond the usual formulaic literary fare.
We've also been fortunate in that Blooms has acted as an enticingly warm flame that has drawn in superb, knowledgeable, highly-qualified writers from around the world who have believed in our simple mission, who have then turned around and faithfully crafted for us—without compensation—brilliant book reviews and unique author profiles and interviews because they share this vision. Many of those same writers have gone on to develop a literary career of their own. Volunteers (like me) and dedicated young interns—without compensation—take on a myriad of tasks to pull each issue together. Why? For the same reason: We share the same desire to explore literary landscapes beyond the well-trod.
So much for that—the point is that good reviews about good books from The Bloomsbury Review are different than what you might find elsewhere. Many people are not aware that some "book review magazines" receive compensation from either authors or publishers to have their books reviewed. The Bloomsbury Review has never done that—nor has it ever been considered. Reviews are crafted from the cloth of integrity. Furthermore, Blooms won't accept a review—even from one of our long-time contributors—if the reviewer knows the author of the book, even casually. No one can buy a review with any coin. Reviews in The Bloomsbury Review can be trusted.
Every day books come through the door—and every day for over 30 years books have come through the door, in the mail, via UPS, via FedEx, from the hands of publishers, publishers' representatives, publicity offices, and writers around the world. Thousands of books. Many thousands. The Bloomsbury Review has never sold a single review copy to any outside source. Not one. What doesn't get reviewed goes to charitable organizations.
In short, The Bloomsbury Review is honest. A proven honesty born out of a pure love for books. There are ways that Blooms could have bent the rules to sustain itself over these past 30+ years—but it has chosen a path grounded in ethics. Reviews from Blooms have been highly-valued, welcomed, and trusted by publishers—you will often find excerpts from reviews published in our pages on book jackets and covers. But in these uncertain times, publishers have cut down on advertising—which over the history of The Bloomsbury Review has been the financial engine that has made it possible to get each issue out the door.
We have new plans and new ideas to make Blooms even better and more self-sustaining—but in the interim, please join in the viral email fundraising effort mentioned above and give us a hand so that The Bloomsbury Review can continue to grow and bring you the best—and most honest—book reviews and author interviews you will find anywhere. The cost of our idealism and ethics has been high, but it wouldn't be The Bloomsbury Review had it been done any other way.
Should you be willing to join us in this campaign, our gratitude would fall in the category of eternal.