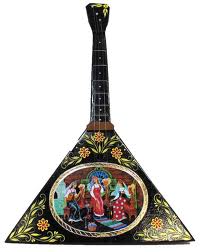 Here's what some of Chekhov's people do. In a graveyard, they help an actor find the obscure grave of the man who led him to become an actor and whom he hated for having done that. They write letters in secret by candlelight and then drop them into a mailbox addressed "to grandfather in the village." They take long journeys over the unending steppe in a post-chaise without springs. They wake up in the middle of the night and lie awake listening to the far-away watchman tapping, tick-tock, tick-tock, tick-tock. They fall in love properly, for the first time in their life, only when their hair is gray. They express surprise at the appetite of the dog that has just eaten three kittens. They wonder if the landrail is more at home in Russia or in some other country.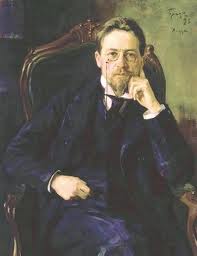 They are led by their love for another to forgive her the many misspellings and lapses in punctuation in her letters. They get drunk and tell each other secrets that they immediately regret having spoken aloud. They argue about whether life imprisonment is more humane than being sentenced to death. They dream about how nice it would be to break into some rich man's house. They put on great-coats and caps before going out into the cold. They see the sunrise for the first time in their lives on the morning of a duel. They play vint for hours, or play the piano so their guests might dance. They make up nicknames for each other: names like Tit or Radish or Forty Martyrs. They say that they've beaten a horse to death with their fists. They make the sign of the cross and bend over to kiss a loved one lying in a coffin. They play softly on a balalaika.
© Halvard Johnson, New York City, NY
The "Out-of-Bounds Essay" is a unique feature that appears regularly in The Bloomsbury Review. Each is an imaginary work of nonfiction, "out-of-bounds" only in the sense that they are not necessarily tied to anything specific in the magazine, neither tied to a review, an interview, nor a pre-determined editorial theme. If it should, it is the beauty of serendipity at play only. One of our long-time contributing editors, Reamy Jansen, oversees and edits the feature, asking his essayists for "fresh, offbeat, nonfiction prose that assays boundaries of fiction/nonfiction," encouraging the writer to "even leap over" those boundaries, if she or he will. The single caveat is "no more than 300 words." An Out-of-Bounds Essay is simply the literary equivalent of a musical prelude—a short work that ideally takes the reader on a small journey into what Emily Dickinson would call in her singular way, a "revery."
▪ ▪ ▪ ▪
If you are not yet a subscriber to The Bloomsbury Review, you can subscribe here. If you are interested in advertising, more information can be found here and for authors and publishers, here. And if you are already a friend of Blooms, and you would like to make a contribution to help enable us to continue our historical work, you can do that here. We are grateful for your continued interest in and your continuing support of our decades of serving and celebrating literature.