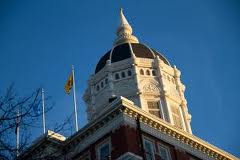 A few days ago, we posted on our Facebook page the sad news that the University of Missouri Press has been instructed to close its doors. An insightful story behind that ill-considered decision can be found here. But John Henry Newman, in his famous lectures on "The Idea of a University," said that a university, "is a school of knowledge of every kind…a place for the communication and circulation of thought." And in that "every kind" and in that "place" for communication, for almost every major university in the United States, that has included one of its most valuable resources: a publishing entity.
The Association of American University Presses (AAUP), in a statement outlining the virtues and values of a university press, says that they "perform services that are of inestimable value to the scholarly establishment—researchers, teachers, librarians and the rest of the university community—but also to the broader world of readers, and ultimately to society itself."
Most university presses must rely on some sort of subsidy to survive, but put next to the amounts that universities spend on the not-quite-so-intellectual pursuits of their athletic programs, these subsidies are genuinely minuscule. Over the years, The Bloomsbury Review has reviewed hundreds of outstanding, excellent general-interest books from university presses (almost always universally overlooked by the rest of the review media)—including fiction and poetry as well as nonfiction—and we've been fortunate enough to have many fine students from the University of Missouri do internships here.
The university press is an important American institution, consistently doing remarkable, significant, invaluable work. There is a petition on a special "Save the University of Missouri Press" Facebook page. We hope that you will join us in helping try to undo this deeply tragic decision.