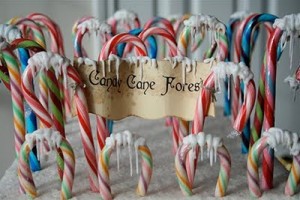 One of the great joys of being here is having a wonderful bubbling flow of interns to help us wrangle each issue to the ground: fact-checking, editing, re-fact-checking (pause to gather round and watch something blush-worthy, or touching, or hilarious on YouTube), ordering books, e-begging for cover photos, querying reviewers to ask them just what they heck they meant in the 3rd paragraph and just where can we find that source, hmmm? It is an unending delight. Unfortunately, with interns, there always comes the time when we have to say à bientôt to their daily youth and cheer–and they move on. While most of them usually return for a short visit every now and then on their bumpy paths through life–and they're always welcomed with open arms–their unique presence, their daily spirit is gone. So while they are a great joy to us when they arrive–there's a sweet but lingering sorrow when they go.
One of our most recent interns, Hilary Wermers, just left–but not without giving us this blog post to remember her by–and you can see splashed throughout her words what a joy it was to have her around. Thank you, Hilary. Come back and see us when you can.
I LOVE THIS PLACE.
Walking into the office of The Bloomsbury Review is a little like stepping into Candy Land. This candy land, however, caters not to greedy children and their bored but attempting to be enthusiastic caregivers, but to book nerds. Rather than the Peppermint Stick Forest and the Gumdrop Mountains, there is a maze of books to navigate upon entering this magical world. You could lose yourself for weeks browsing through our small library. Whatever your literary interest, you can find it here: short stories, books of poetry, travel books, children's books. Making your way out of the library, you will come upon the file cabinets containing back issues of TBR, another tasty treat to explore. And, for me, Home Sweet Home is a cozy corner desk that holds what is known as "the intern computer." Rather than being decorated with cookies and icing, there is a poster of Clarissa Pinkola Estés' Women Who Run With the Wolves on one side, and a young Willa Cather smiles down on me benevolently from the other wall. A massive stack of CDs towers nearby, daring me to blast Aretha Franklin through the office. As an intern at The Bloomsbury Review, I feel like the ultimate winner of Candy Land.
There are so few places where a book nerd can feel truly at home. Let me define that term for you. A book nerd is one who revels in books: the texture of their pages, their scent, the letters and punctuation marks that create meaning and emotion on their pages. I was labeled a book nerd early in life; while my siblings spent their days wrestling in the mud, I curled up with books—innumerable books. The Bloomsbury Review's office is now on my short list of places where I can let my book-nerd freak-flag fly.
If curling up with a novel is a treat for you, if your friends roll their eyes when you begin a sentence, "In this book I'm reading … ," if your favorite local bookstore is your house of worship, The Bloomsbury Review is for you. Visit us on the web (www.bloomsburyreview.com), like us on Facebook, subscribe to our magazine, stop by the office for a visit. We guarantee it will be a sweet and fulfilling adventure!
–Hilary Wermers